Natural herbal protective spray50ml
Are you still afraid to go out?
During this period, wear a mask to protect yourself and others, and often wash your hands to wash away viruses and bacteria. Are you relieved?
This spray with gold regulates physiological functions of heptagram, purifies the air, strengthens the cleanliness and safety of the environment, creates all-round protection and maintains your health!
Features:
1. Gently spray, not sticky, you can carry out the spray
2. Mild and non-irritating, safe ingredients for internal and external use
3. Pure natural herbal precious ingredients
4. Exclusive extraction technology and formula ratio
5. Government GMP pharmaceutical factory certification
How to use Bishujing:
1. Appropriate amount of liquid can be added to the indoor air sprayer and cold air exhaust port to clean the air.
2. The liquid can be sprayed on the facial tissue or gauze in the mask to increase defense.
3. Spray a proper amount of liquid in the air or surrounding environment to increase the protection.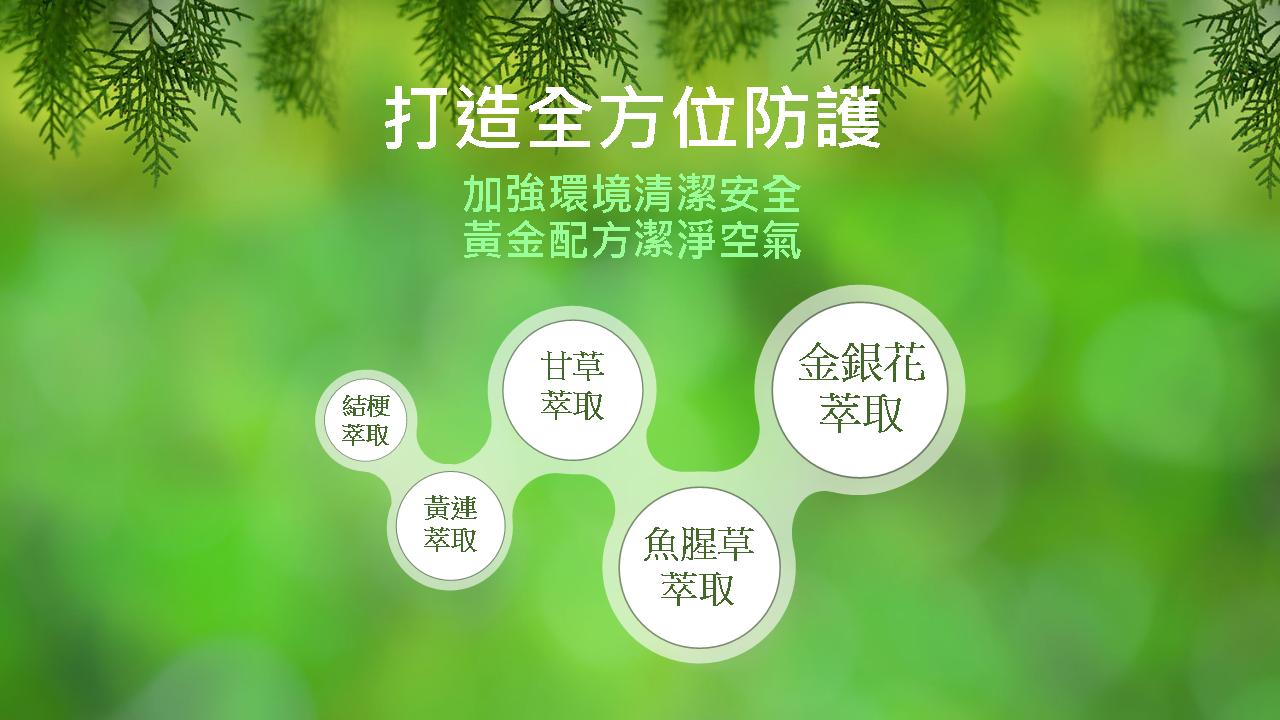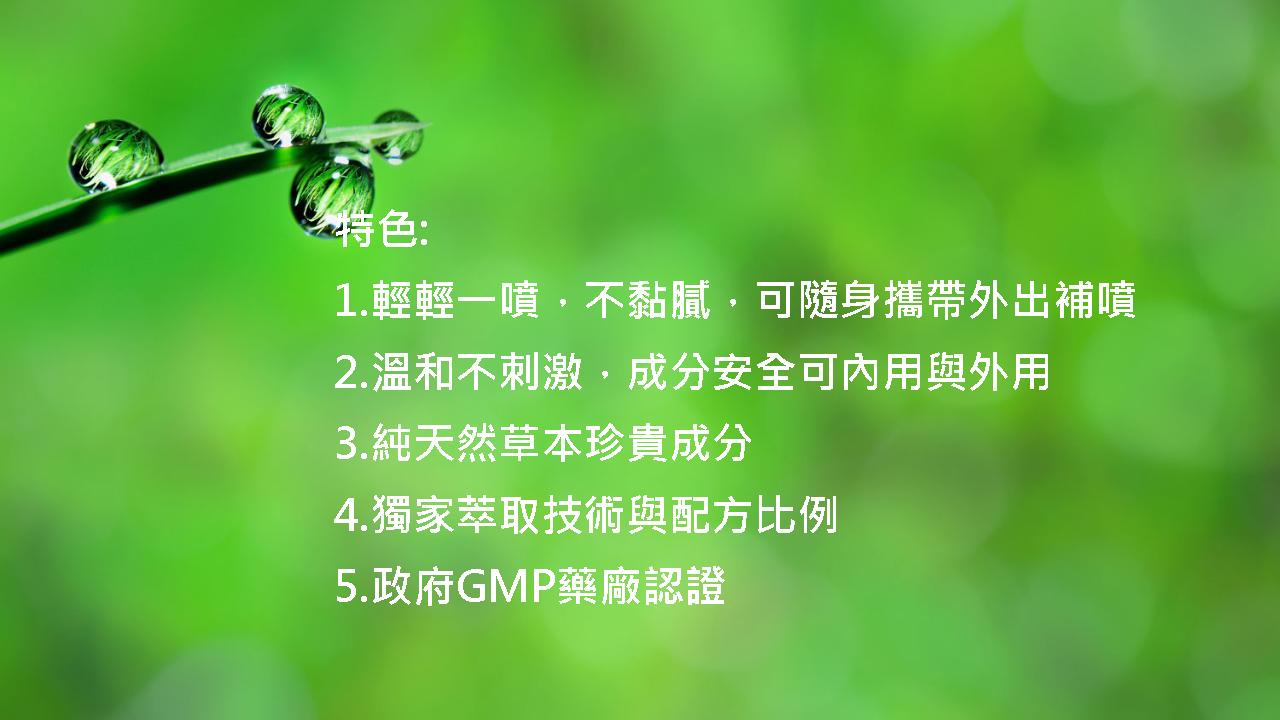 漢聖必舒淨草本噴劑50ml
您還在害怕出門嗎?
在這個的時期,戴上口罩保護自己與他人,常洗手洗掉病毒與細菌,您放心了嗎?
本噴劑具黃金調節生理機能七芒星,清淨空氣,加強環境清潔安全,打造全方位防護,維持您的健康!
特色:
1.輕輕一噴,不黏膩,可隨身攜帶外出補噴
2.溫和不刺激,成分安全可內用與外用
3.純天然草本珍貴成分
4.獨家萃取技術與配方比例
5.政府GMP藥廠認證
必舒淨使用方式:
1. 可將液體適量添加於室內空氣噴霧機、冷氣排風口,清淨空氣。
2. 可將液體適量噴於口罩內的面紙或紗布中,增加防禦力。
3. 可將適量液體噴佈於空氣中或周圍環境,增加防護力。